Sun on UNICAM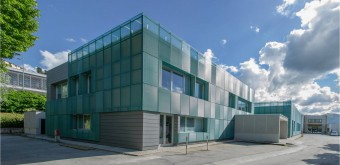 Work assignment
Public competition
Customer
University of Camerino
Place and Date
Camerino, July 2009
Description
It is a far-reaching project which has the aim to make energetically self-sufficient a great deal of the premises of the University of Camerino.
The focus is also on the requalification of buildings which are considered to be critical as far as energy consumption and aesthetics are concerned.
The following interventions are to be performed:
- Outer covering and substitution of external frames.
- Completely integrated photovoltaic facility on the coverings of the buildings